Little Black Dress is Sherri and Rick, an award-winning voice and guitar acoustic duo. In addition to performing at many high-end venues throughout New England, their resume also includes The Boston Odyssey cruise ship and American Cruise Lines' cruise ship, The Constitution.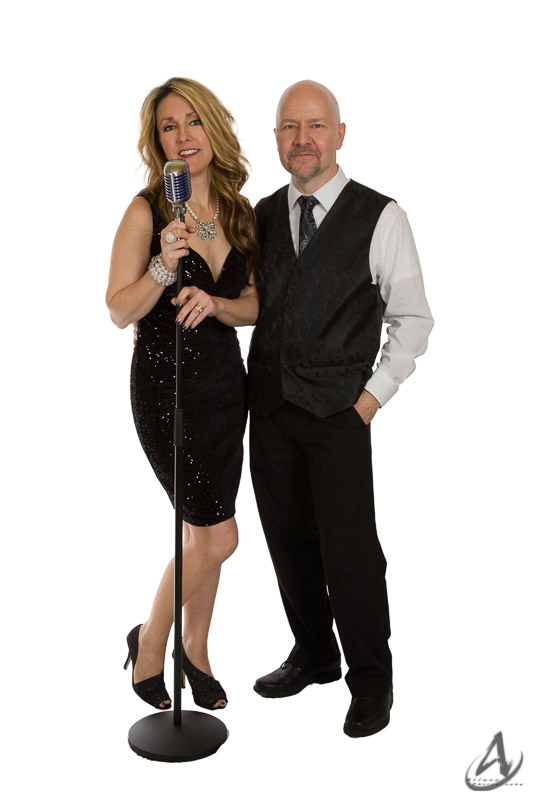 Sherri's voice has been described as pure velvet, incredible, lovely and beautiful. She has performed for people ever since she was a little girl. Her love of singing has only become more passionate and heartfelt. Sherri's influences include Linda Ronstadt with the Nelson Riddle Orchestra and Karen Carpenter.
"Sherri – your voice is pure velvet and you perform with a reverent grace that projects your love of singing in every song." – Mark Baxter, Vocal Coach to the Stars (voicelesson.com)
Rick started playing guitar at an early age. Musical ability is in his genes. The word is, his grandfather played in the Grand Ole Opry with Hank Williams. Rick's ability to bring a song to life is amazing. He uses a live looper to build a song into a magical work of musical art. His guitar work has been described as tremendous, excellent and talented. Rick's influences range from Steve Lukather to Joe Pass.
Both of their influences prove to create a perfect storm of Jazz, R&B and Sophisti-Pop (incorporated elements of jazz, soul and pop) – as shown by their wide-ranging mix of music. Their repertoire is outstanding, as well as, their noteworthy acoustic interpretations of the songs.
Sherri and Rick's on-stage chemistry and captivating music arrangements bring a performance to their clients like no other. Be sure to check out this cruise ship duo!
Their song selections cover a variety of genres and are sure to entertain all ages.
* Special thanks to Allure Photography